Top US 2021 OTT Release Consumption- Week Feb.14-Feb.21, 2021
Top 20 US in Film & TV streaming was dominated by Disney's WandaVision and Sony's Monster Hunter.
HBOMax and PrimeVideo content fared strongly throughout the two charts.
Monster Hunter tells the story of a world– a world of dangerous and powerful monsters that rule their domain with deadly ferocity. When Lt. Artemis and her loyal soldiers are transported from our world to the new one, the unflappable lieutenant receives the shock of her life. In a desperate battle for survival against enormous enemies with incredible powers and unstoppable, terrifying attacks, Artemis teams up with a mysterious hunter who has found a way to fight back.
Cinelytic tracks global, illegal P2P based file-sharing data for film and TV content. By correlating our data with consumer data we are able to provide deep SVoD viewing insights for better audience understanding, targeting, and activation.
Check out last week's SVoD film and TV content consumption below!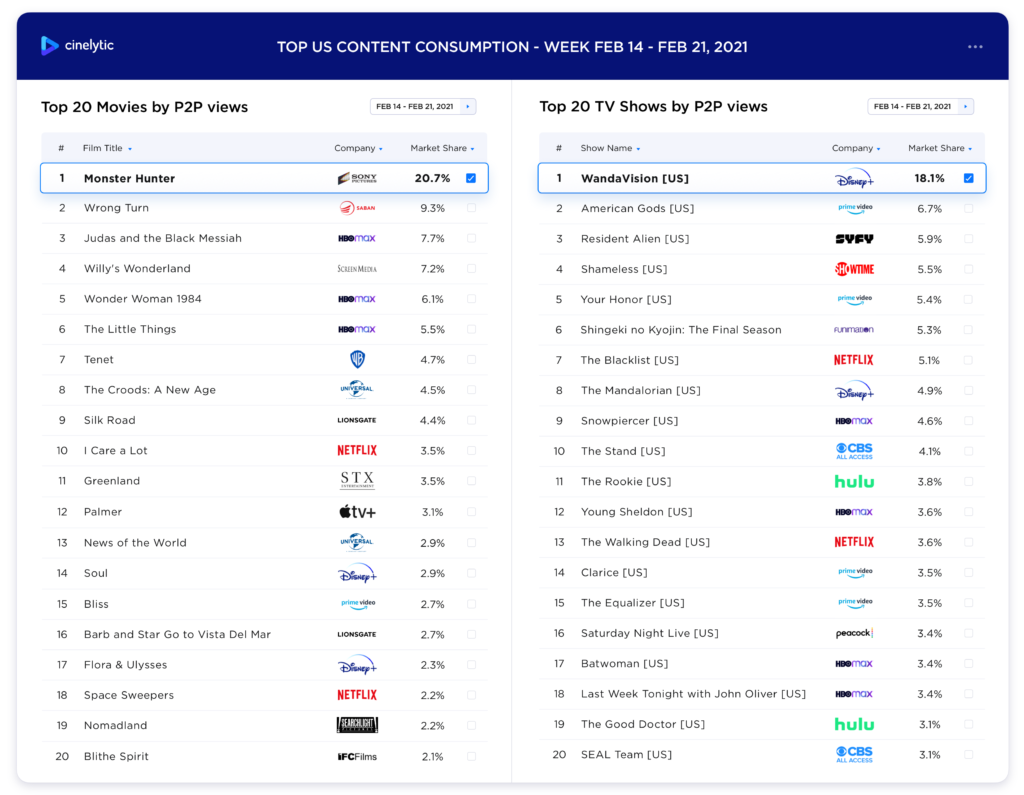 Click here to learn more about Cinelytic's Global Audience Intelligence tool.