Top US Content Consumption- Week Dec.7-Dec.14, 2020

Warner Bros.' 'Tenet' takes leadership in this weeks' SVOD analysis Top 20 for Film and TV. Open Road's 'Honest Thief' starring Liam Neeson, consolidates its position in the top 3 for the second consecutive week.
In TV, 'The Mandalorian' continues its' dominance well ahead of 'Star Trek: Discovery'.
'Honest Thief' tells the story of a professional bank robber who, hoping to cut a deal, agrees to return all the money he stole in exchange for a reduced sentence. But when two FBI agents set him up for murder, he must now go on the run to clear his name and bring them to justice.
Cinelytic tracks global, illegal P2P based file-sharing data for film and TV content. By correlating our data with consumer data we are able to provide deep audience insights for better SVoD viewing understanding, targeting, and activation.
Check out last week's SVoD film and TV content consumption below!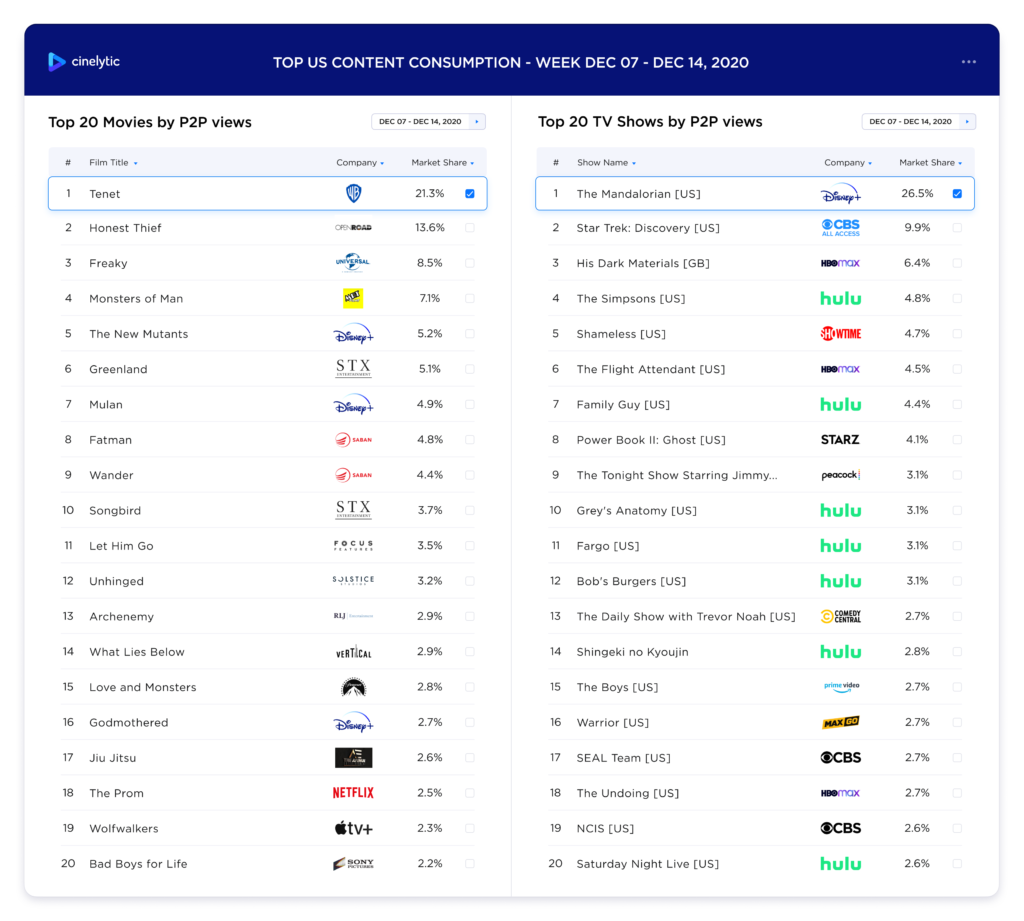 Click here to learn more about Cinelytic's Global Audience Intelligence tool.