Top US Content Consumption- Week Nov.09-Nov.18, 2020
Disney+ continues to lead both on the film and TV show fronts with 'The New Mutants' and 'The Mandalorian' for this week's SVOD and Electronic Sales Through Top 20.
'Greenland' tells the story of John Garrity, his estranged wife and their young son who embark on a perilous journey to find sanctuary as a planet-killing comet hurtles toward Earth. Amid terrifying accounts of cities getting levelled, the Garrity's experience the best and worst in humanity. As the countdown to the global apocalypse approaches zero, their incredible trek culminates in a desperate and last-minute flight to a possible safe haven.
Cinelytic tracks global, illegal P2P based file-sharing data for film and TV content. By correlating our data with consumer data we are able to provide deep audience insights for better audience understanding, targeting, and activation.
Check out last week's illegal P2P film and TV content consumption below!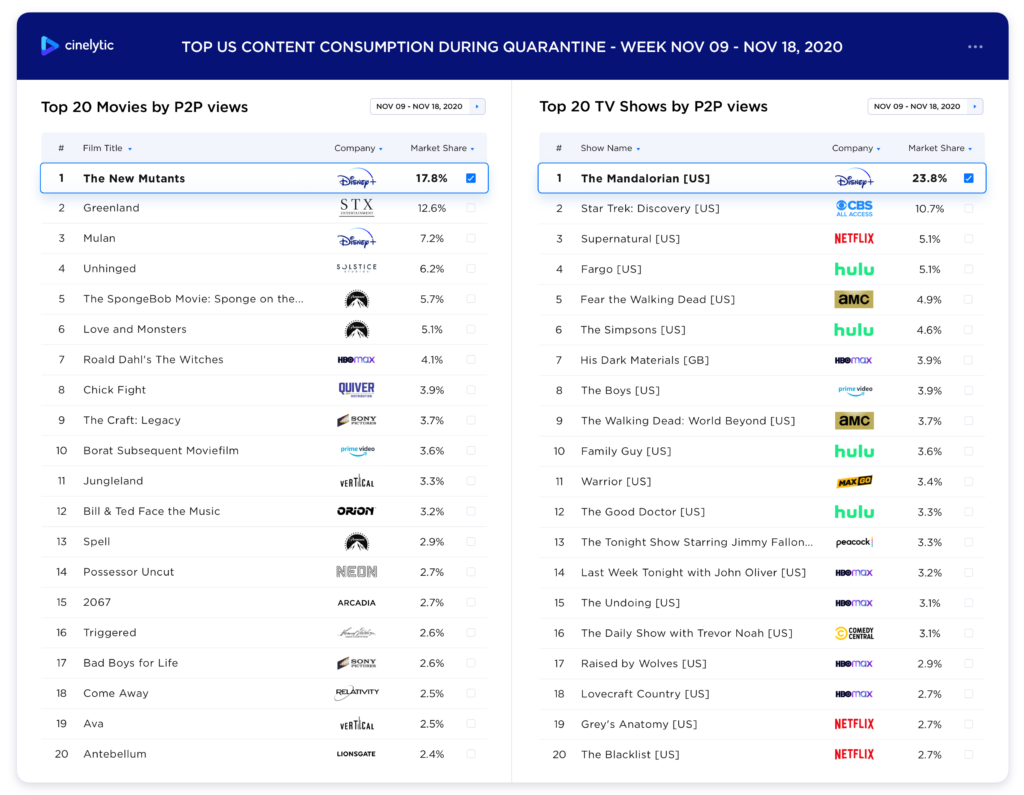 Click here to learn more about Cinelytic's Global Audience Intelligence tool.