Audiences Thirst for New Content
OTT consumption has become more relevant than ever and audiences are hungry for new titles whether mid or top tier – RLS's THE TAX COLLECTOR and Netflix PROJECT POWER both claimed the top position last week.
Cinelytic tracks global content consumption across all platforms and all territories.
Last week's US Top 20 Films and TV shows below – will first run titles get back in the mix when theatres reopen?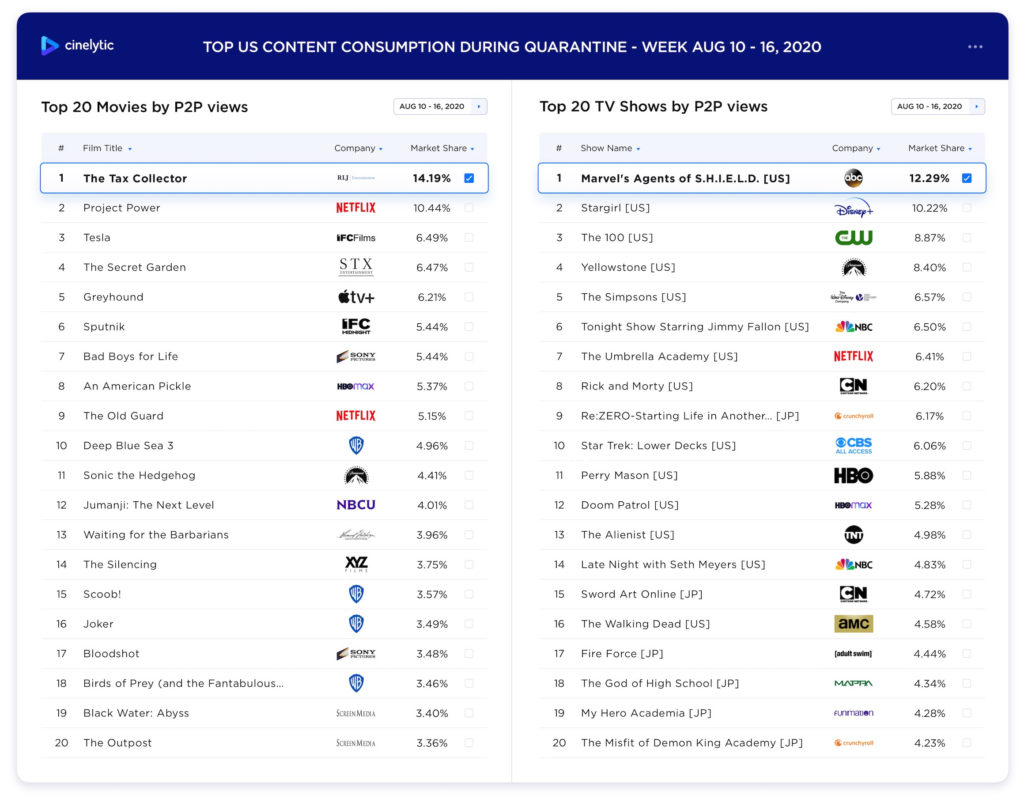 In addition to demand data, Cinelytic provides deep audience demographic insights to help you better understand, target, and activate your audience.