Top US 2021 OTT Release Consumption- Week Jan.1-Jan.11, 2021
WarnerBros. 'Wonder Woman 1984′ takes 2021 by storm and continues its' domination over other titles in our weekly analysis of SVoD and PVoD viewing data. Disney+'s 'Soul' gains a #3 position, while 'Star Trek: Discovery' takes over the #1 spot in TV from 'The Mandalorian'.
'Soul' follows a middle school music teacher named Joe Gardner, who seeks to reunite his soul and his body after they are accidentally separated, just before his big break as a jazz musician. Soul is the first Pixar film to feature an African-American protagonist.
Cinelytic tracks global, illegal P2P based file-sharing data for film and TV content. By correlating our data with consumer data we are able to provide deep SVoD viewing insights for better audience understanding, targeting, and activation.
Check out last week's SVoD film and TV content consumption below!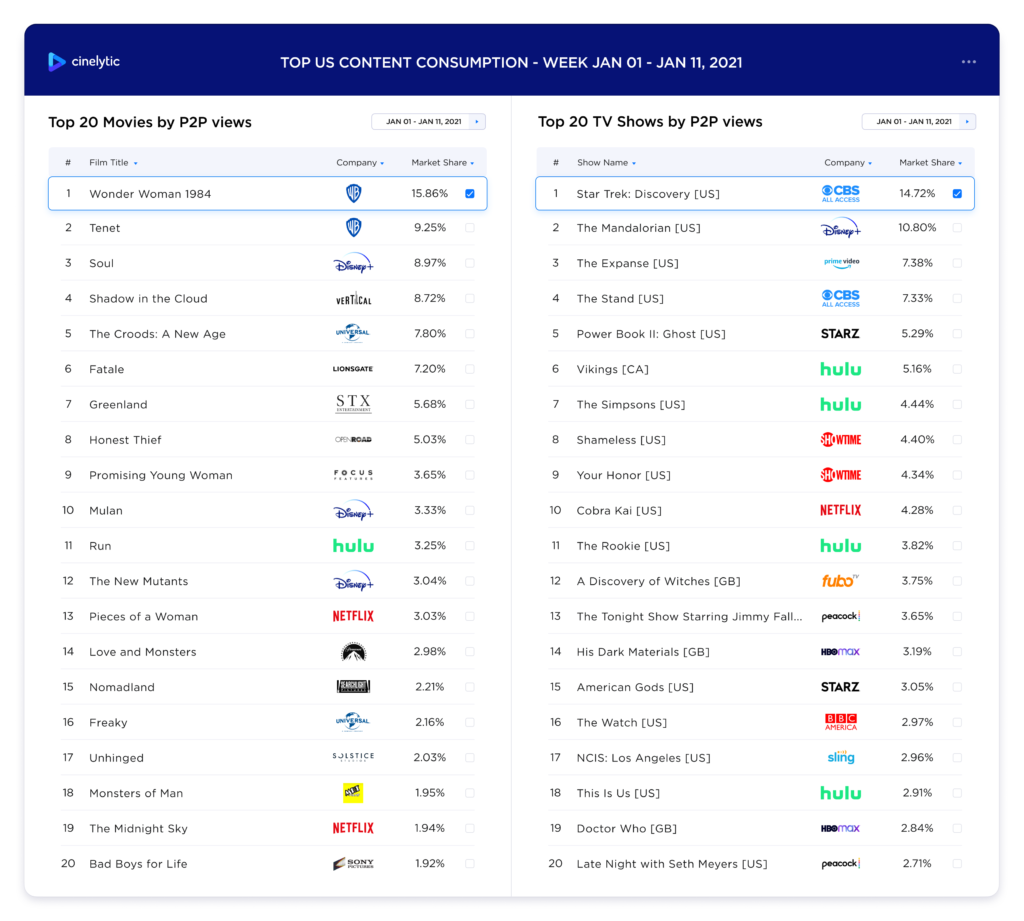 Click here to learn more about Cinelytic's Global Audience Intelligence tool.