Top US 2021 OTT Release Consumption- Week Jan.11-Jan.18, 2021
Universal Pictures' News of the World takes WarnerMedias' Wonder Woman 1984s' #1 spot in this weeks' US Top 20 Films streamed. In TV, Disney Streaming Services' consolidates its strength with Wanda Vision and The Mandalorian in the top 2 positions.
News of the World tells the story of Capt. Jefferson Kyle Kidd, whom five years after the end of the Civil War, crosses paths with a 10-year-old girl taken by the Kiowa people. Forced to return to her aunt and uncle, Kidd agrees to escort the child across the harsh and unforgiving plains of Texas. However, the long journey soon turns into a fight for survival as the traveling companions encounter danger at every turn — both human and natural.
Cinelytic tracks global, illegal P2P based file-sharing data for film and TV content. By correlating our data with consumer data we are able to provide deep SVoD viewing insights for better audience understanding, targeting, and activation.
Check out last week's SVoD film and TV content consumption below!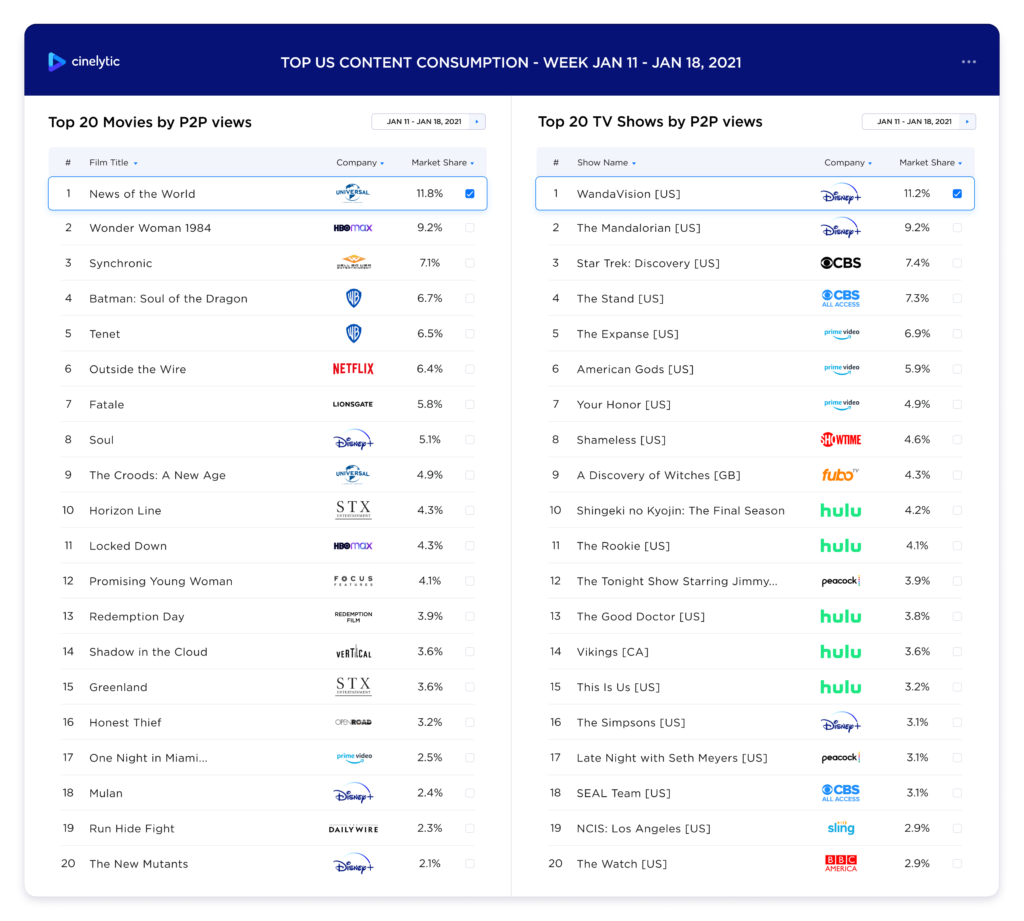 Click here to learn more about Cinelytic's Global Audience Intelligence tool.