Top US 2021 OTT Release Consumption- Week Jan.18-Jan.25, 2021
Universal Pictures' News Of The World consolidates #1 in its' second week of release. Netflix's Outside The Wire is #3 in this week Top 20 films streamed in the US.
Outside The Wire tells the story of a drone pilot, whom in the near future, is sent into a war zone finds himself paired up with a top-secret android officer on a mission to stop a nuclear attack.
Cinelytic tracks global, illegal P2P based file-sharing data for film and TV content. By correlating our data with consumer data we are able to provide deep SVoD viewing insights for better audience understanding, targeting, and activation.
Check out last week's SVoD film and TV content consumption below!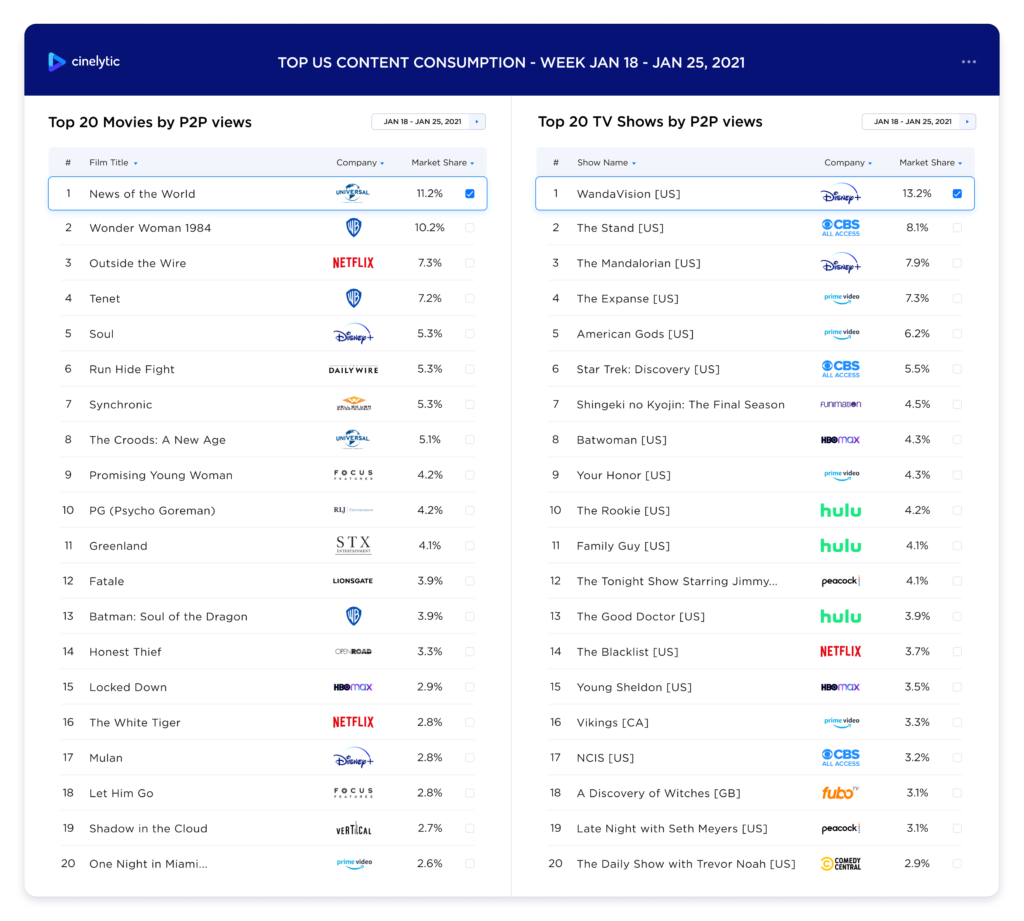 Click here to learn more about Cinelytic's Global Audience Intelligence tool.