Top US 2021 OTT Release Consumption- Week Jan.25-Feb.01, 2021
WarnerMedia's leads in this weeks' US top20 #Streaming films with 2 out of 3 titles in the top 3.
On the TV side, The Walt Disney Company's WandaVision keeps #1, three weeks in a row.
The Little Things tells the story of Deputy Sheriff Joe "Deke" Deacon, who joins forces with Sgt. Jim Baxter to search for a serial killer who's terrorizing Los Angeles. As they track the culprit, Baxter is unaware that the investigation is dredging up echoes of Deke's past, uncovering disturbing secrets that could threaten more than his case.
Cinelytic tracks global, illegal P2P based file-sharing data for film and TV content. By correlating our data with consumer data we are able to provide deep SVoD viewing insights for better audience understanding, targeting, and activation.
Check out last week's SVoD film and TV content consumption below!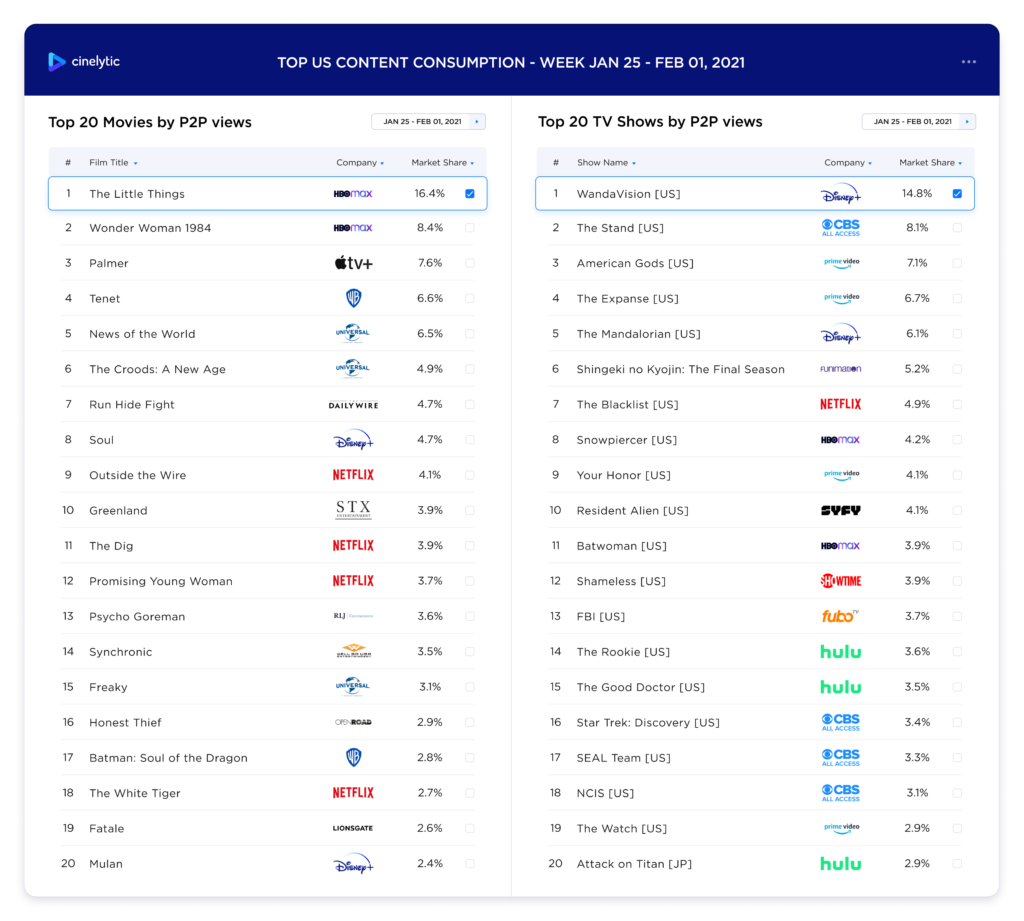 Click here to learn more about Cinelytic's Global Audience Intelligence tool.