Top US 2021 OTT Release Consumption- Week Feb.01-Feb.08, 2021
Last week's Top US 20 films streamed in the US sees HBOMax leading and 4 Netflix films. In TV, Disney+'s WandaVision keeps the top for the fourth consecutive week.
Judas and The Black Messiah, tells the story of William O'Neal, who is offered a plea deal by the FBI, infiltrates the Illinois chapter of the Black Panther Party to gather intelligence on Chairman Fred Hampton.
Cinelytic tracks global, illegal P2P based file-sharing data for film and TV content. By correlating our data with consumer data we are able to provide deep SVoD viewing insights for better audience understanding, targeting, and activation.
Check out last week's SVoD film and TV content consumption below!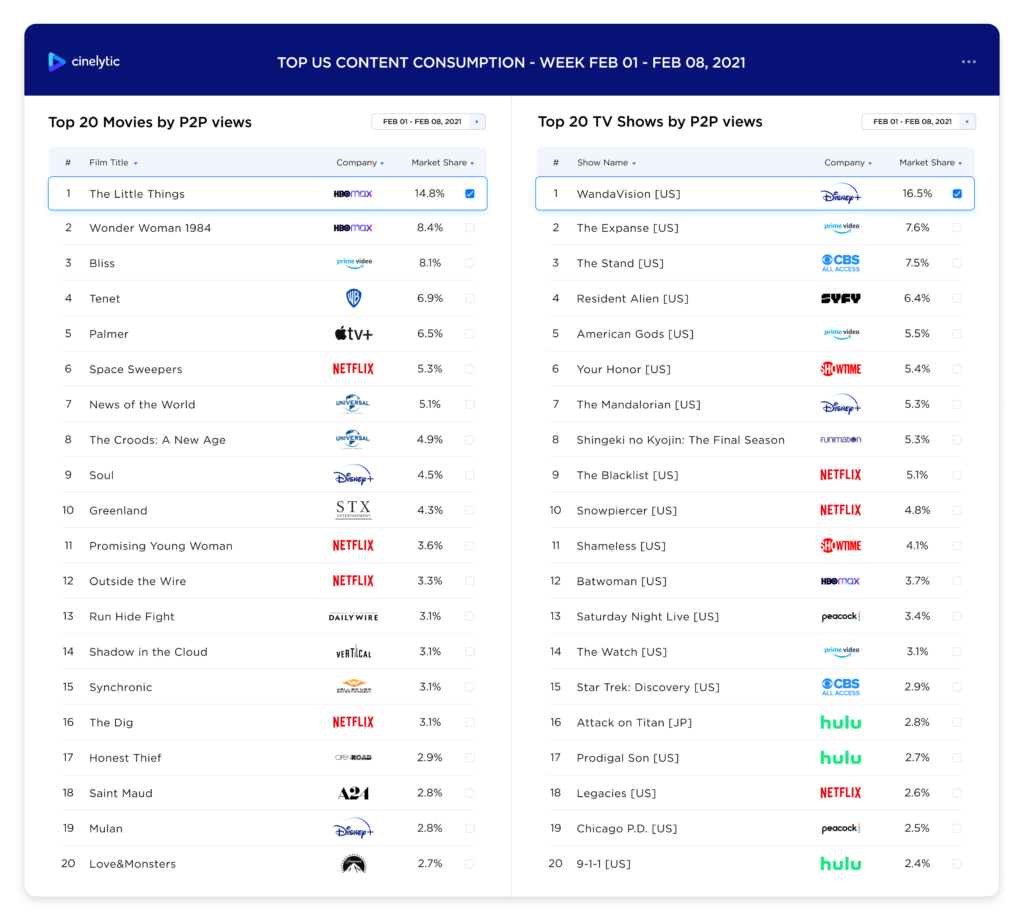 Click here to learn more about Cinelytic's Global Audience Intelligence tool.